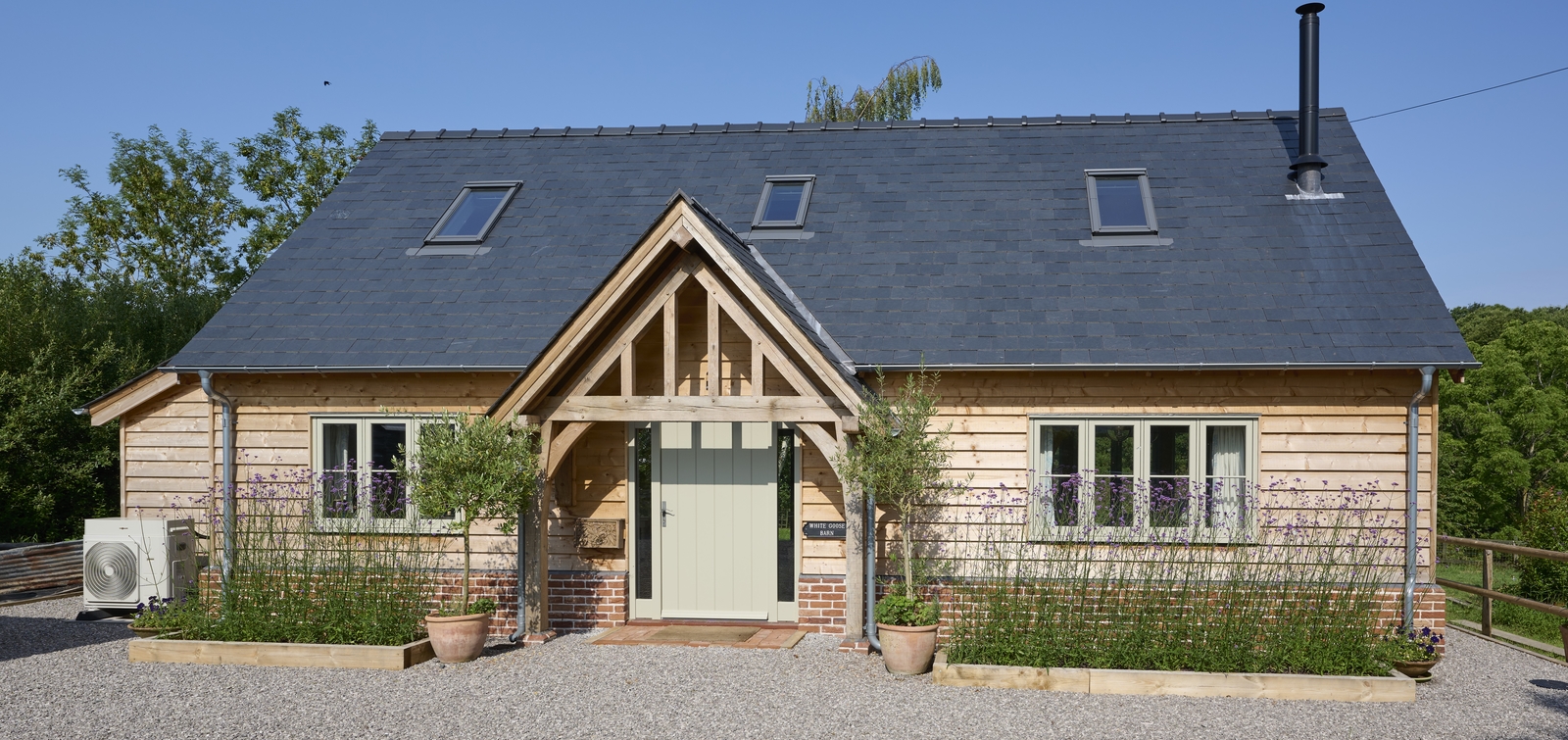 Help to Build Scheme
The Key Facts to Know
At the end of 2021, a new Government Help To Build scheme was launched in the UK. This initiative aims to make building your own home more accessible and affordable, and is something Border Oak are excited about and supportive of. Something that helps aspiring self-builders? We're in.
It's not just because of what we do, but it's a great move for the industry and a great way to help meet the National Housing targets and raise standards. It is estimated that self and custom build projects could potentially deliver an additional 30-40k new homes per year.
 
What is 'Help to Build'?

Help to Build is a Government equity loan that will be available to people in England who want to custom build or self build their own home. The equity loan amount can be between 5% and 20% (up to 40% in London) of the total estimated cost.  You can spend up to £600,000 on your new home under this scheme. The costs must include the cost of the land if you don't already own it, and no more than £400,000 on the cost to build the house.

It requires a self build mortgage to purchase the land and cover the set up costs.  Your lender will then release funds at different stages of the build to pay various parties involved - which works perfectly with how Border Oak administer our payments too. Once the home has been built you start to pay for it via a regular repayment mortgage. 
 
Who can apply?
 
You can apply for Help to Build if you:
are 18 years + and have a right to live in England

will use it as your only home

are able to secure a self build mortgage from a lender registered for the scheme

have planning permission for the land you would like to build on (most lenders will require this anyway).


 
Further key facts
 
1 | Once you have a loan offer, you'll have 3 years to build your home and you'll need a deposit of at least 5% (there are other eligibility criteria too)
2 | Note that Help to Build is not a discount on the price of the home - the land and build costs of the home will be the same without an equity loan.
3 | There is no interest for the first 5 years, but you will start to pay it from year 6.
4 | The total amount you repay at redemption is linked to the value of your home at the time, and not the amount you originally borrowed.
5| You must repay your equity loan at the end of the term (normally 25 years), when you sell your home, pay off your mortgage, or you can repay at any time before.
 
There is a lot more information available via the Government website here but we hope that this gives you a good overview of the key facts of the new scheme.

A great Border Oak example of a beautiful, sustainable yet affordable home is the lovely White Goose Barn that our team designed and built a few years ago (under Shropshire Council's Affordable Self Build Scheme). Another example is the Bodenham Barn, which also highlights that Self & Custom build is the perfect way to create a great family home designed specifically to meet your needs and to reflect how you want to live, for the  budget you can afford, and in the location you chose. 
It hopefully also shows that beautiful and sustainable new builds comes in all shapes and sizes, which Help to Build will help promote.
For more information how Border Oak can work within the parameters of this scheme, please don't hesitate to get in touch here.