John Greene
Chairman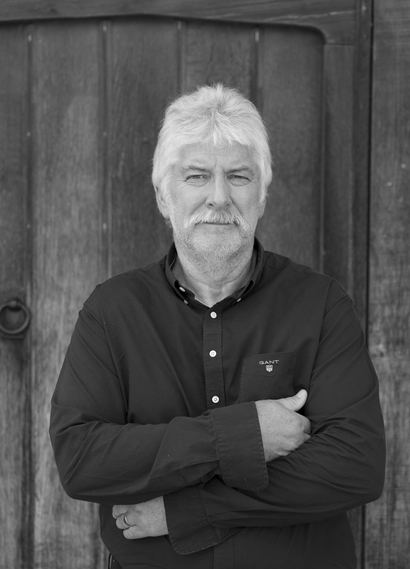 Your interests: Vintage Westerns, Vintage Cars and Vernacular Architecture (and skiing).
What do you like best about your job? Helping clients achieve their dream, hearing how much they love their homes - and making new friends along the way. Witnessing the determination and dedication of my work colleagues is a joy, I hope they feel like part of the family (and some of them actually are!)
Do you have a favourite Border Oak feature or house? Probably Pearmain Cottage, because it's cost effective, energy efficient and yet very attractive. A true English Cottage that I'm very proud to say was a Border Oak invention from start to finish.
Tell us something interesting about you: I had a varied employment history before starting Border Oak in 1980 - Banking, Civil Engineering, Industrial Construction and then finally oak framing (predominantly repair and restoration) since the 1970s. When I followed my true passion and revived the craft of green oak framing (after it had been lost for 250 years) I had no idea it would grow to be an entire industry in its own right. I went back to university to train as an architect when Border Oak was very young - working at the office all day and studying all night. It was very hard but I knew I needed to convince people to let me design their home as well as build it. A particular career highlight for me was creating a little bit of England in Japan. We undertook a number of high profile projects there in the 1990's – from a Teddy Bear Museum to a University Campus. It was a thrilling cultural learning curve for us all, but it's a fantastic legacy for Border Oak and one that I am very proud of. Oh, and I was once the youngest Pub Landlord in Herefordshire at the age of 19.