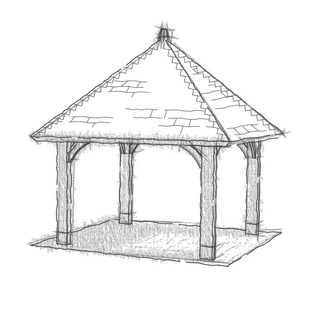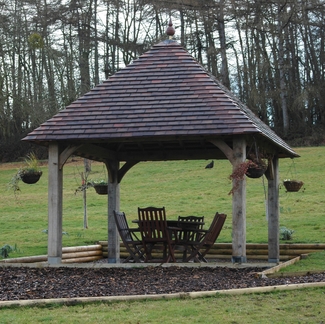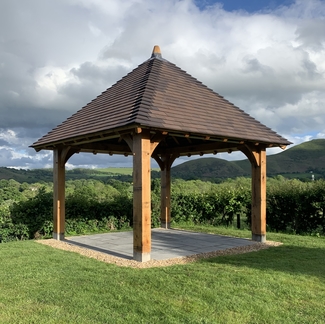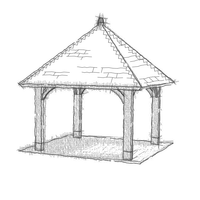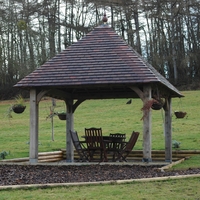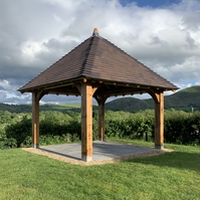 The Bircher
It works well as a covered dining space, garden shelter or a place to stop and enjoy the view, but also serves as a strong architectural point within a landscape whilst being flexible enough to serve other purposes.
The frame consists of handmade oak posts, sitting on staddle stones,  oak wall plates and beautiful arched braces all traditionally jointed and held with seasoned oak pegs. The roof structure is also oak  - resilient and attractive - and can be covered with tiles, thatch, slate, stone, shingle or even corrugated metal.
Our Self Assembly Kit provides all of the oak frame including oak rafters, padstones, instructions and drawings. We also provide oak pegs, the correct sized drill bit and nails etc. Please note that roofing batten and tiles are not included, nor delivery. Please contact us for a delivery quotation or you are of course welcome to collect from us.
w 3000 x h 3783 x d 3000 mm
Enquire