This beautiful cottage, based loosely on our Pearmain Cottage portfolio, sits on the very edge of a lovely Leicestershire village. Surrounded by untouched countryside with long views, the plot was previously occupied by a functional yet plain bungalow but has been transformed by the replacement house, which captures the incredible setting and has been designed to meet our clients' requirements and preferences.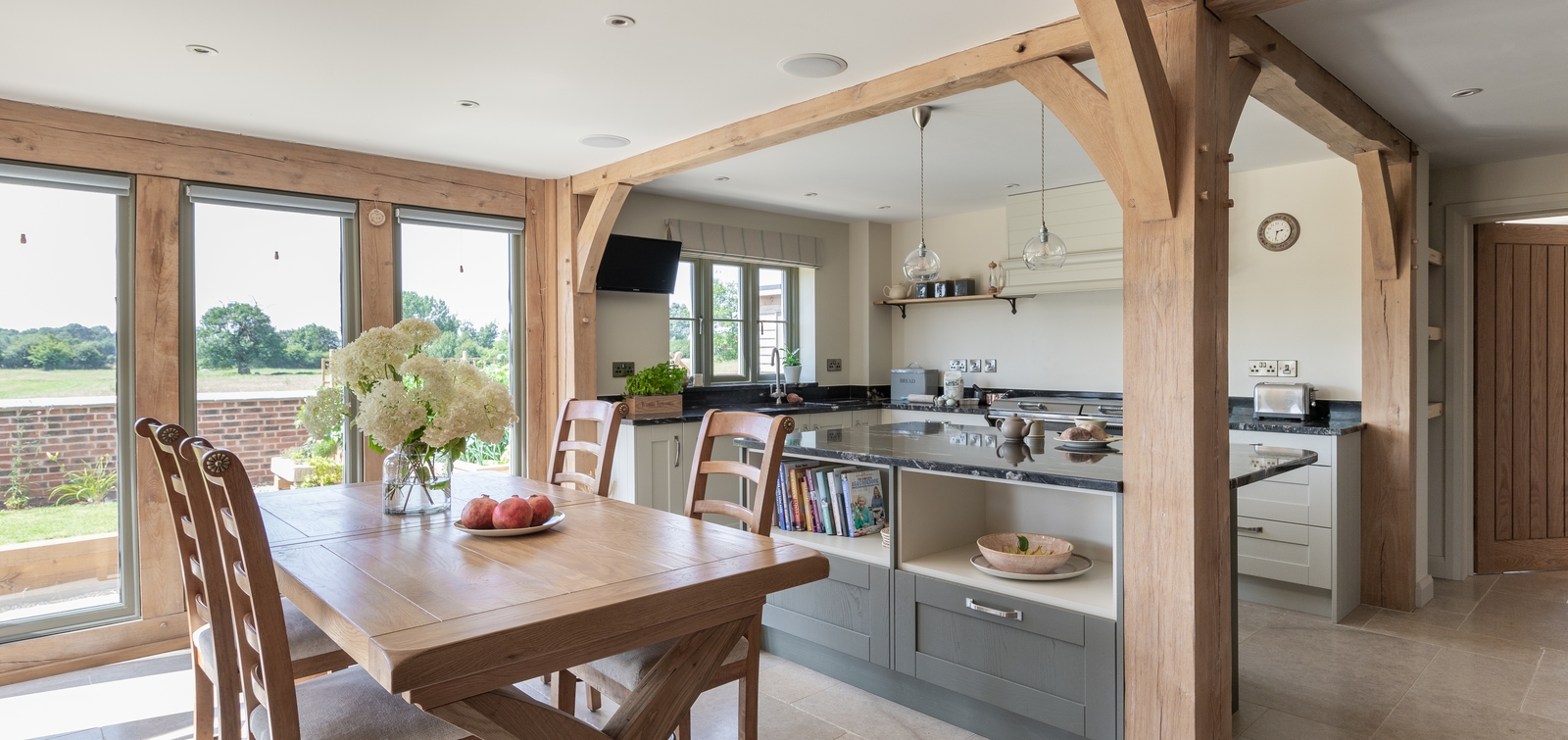 A modern country cottage
With a subtle shift of architectural detailing, the property offers a quiet contemporary statement whilst retaining vernacular references that allow it to sit comfortably within the neighbouring street scene and against the rural backdrop. Local brick and mortar, a neat slate roof, crisp and bright render (with sharper edges than a typical Pearmain Cottage finish) all give a nod to the 21st century without forcing a contrast or breaking with the village vernacular. A traditional frontage - with the classic Border Oak porch - belies the contemporary rear design with oak and glass corners and a frameless glass balcony. The front elevation was conceived to meet the expectations of the planners and local community, whereas the rear celebrates the location and showcases how structurally adaptable SIPs and oak can be in combination.
Internally, the ground floor plans have focused the main living spaces across the width of the rear elevation to maximise the broad unspoilt views over meadows and pasture. The oak frame has been reduced to its structural minimum, which gives a simple, restrained yet craft led ambience. A raft of supporting functional spaces can be found to both sides of the home, including two studies, a boot room, plant room and shower room. Upstairs there are three generous bedroom suites and ample storage. 
The house is super insulated, designed to fabric first principles with natural materials, low embodied energy and high carbon store credentials. It is passive solar orientated and heated by underfloor heating run by an airsource Heat pump. 
Features
open Plan Living, Vaulted Ceilings, Mixture of External Materials, Garage
Scopes of work
Border Oak Scope of works:
Design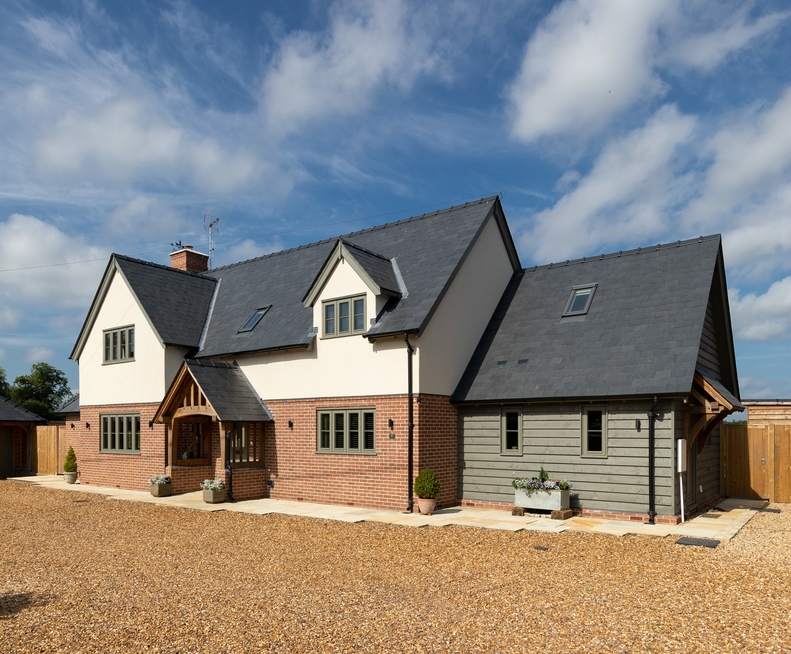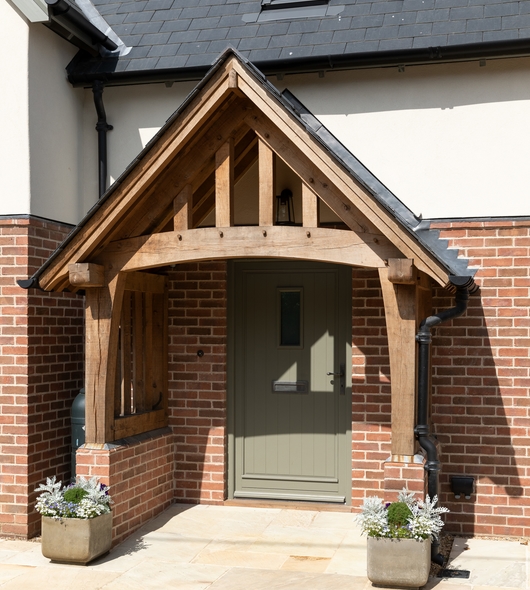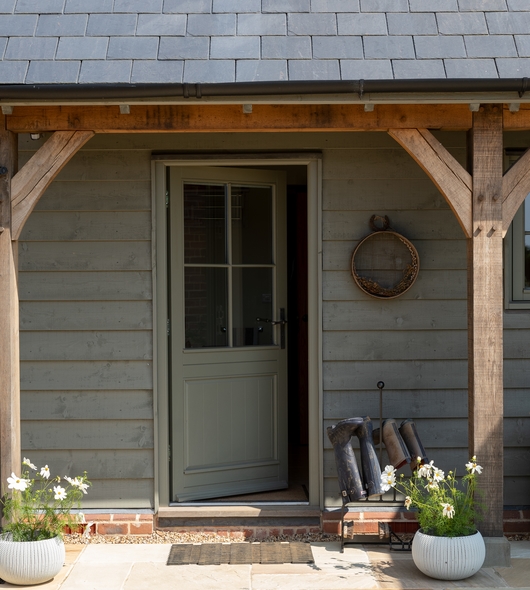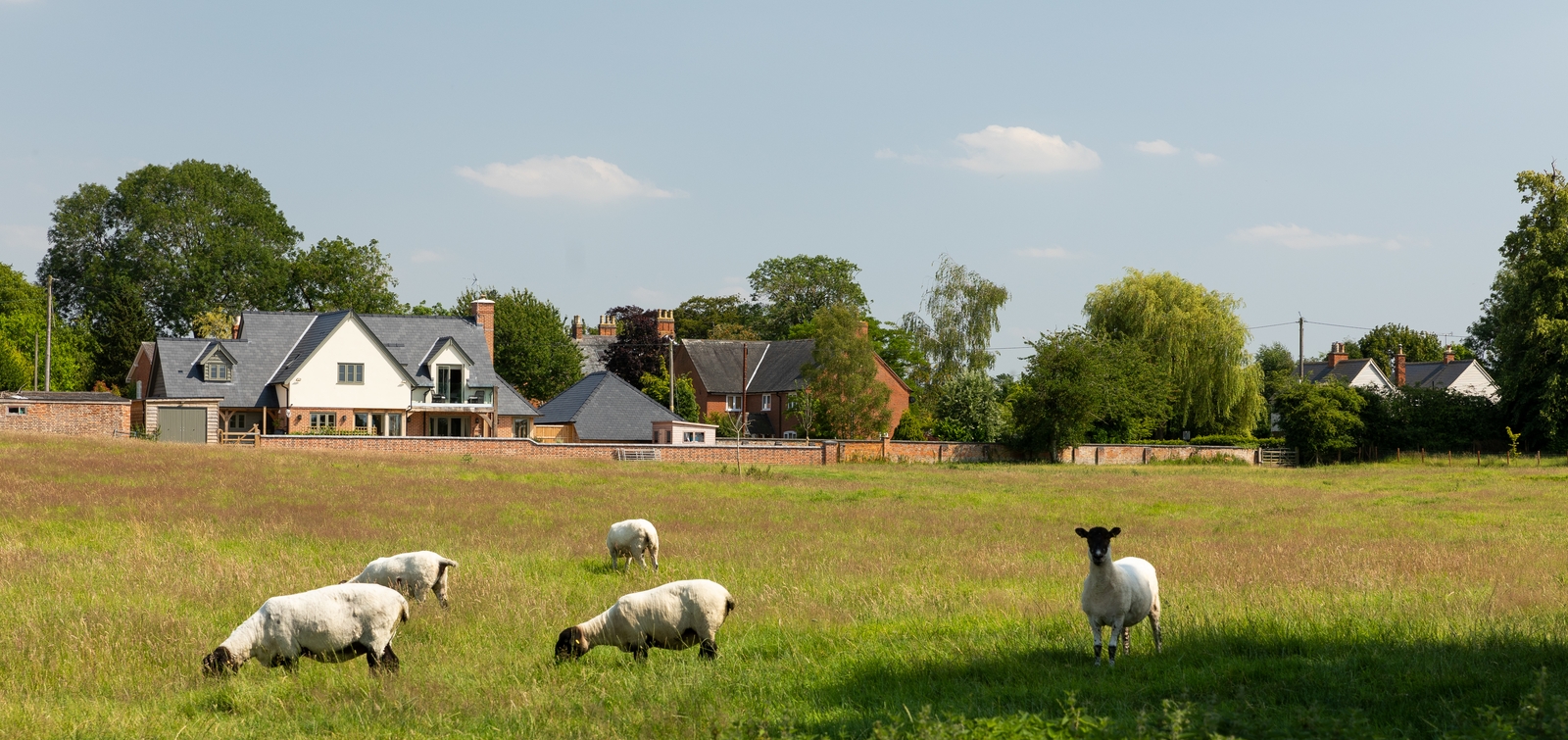 View more images