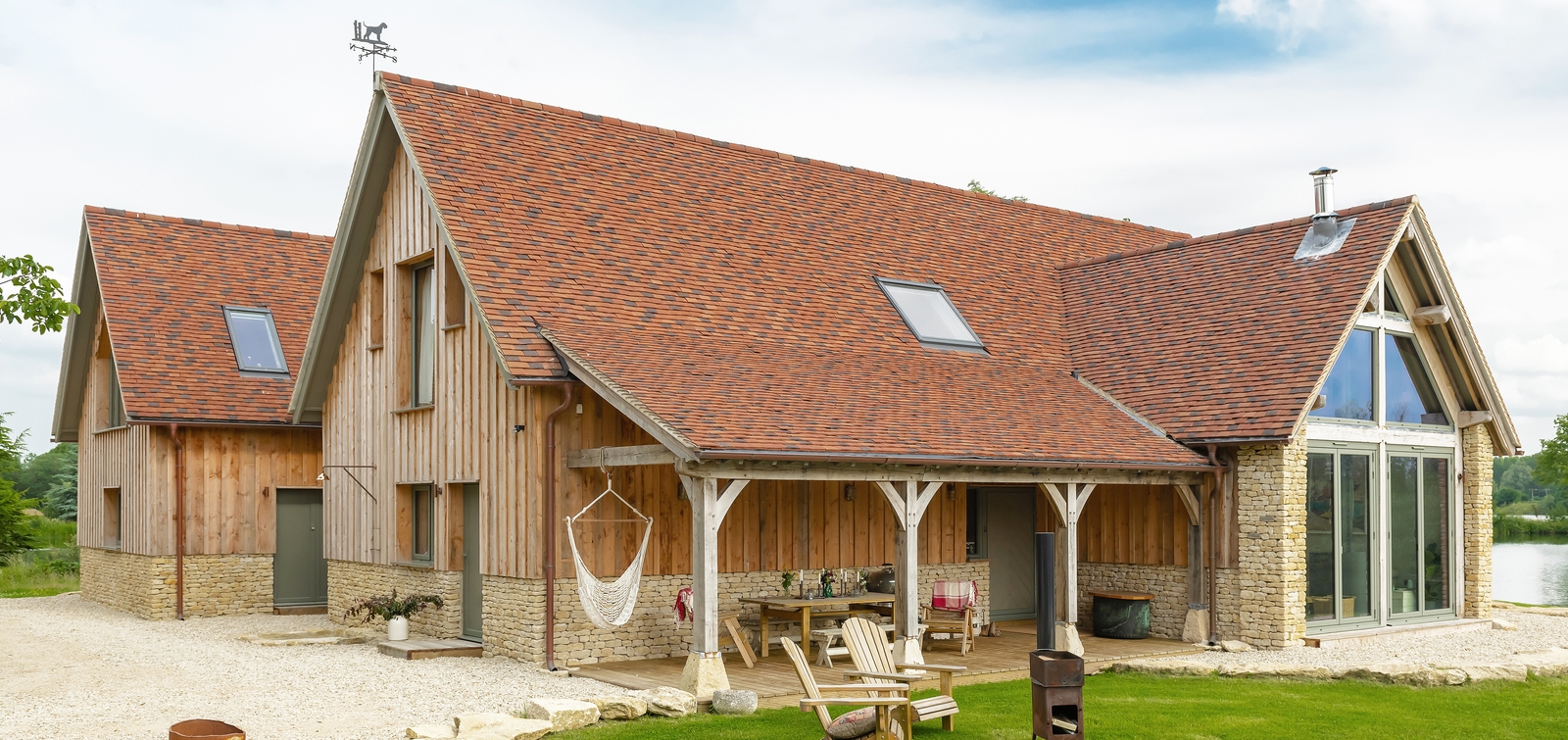 Our wonderful clients have built their incredible 'forever home' on a small island in the middle of a fantastic 130-acre SSSI nature reserve they have established over the past 30 years and where they also work in their family business -www.loghouseholidays.co.uk 

The aim was to create a modern vernacular home for a young family, that sits quietly in its setting and blends into its natural surroundings using as many natural, sustainable materials as possible. The oak frame is encapsulated in high performance SIPs and clad in vertical 'hit and miss' timber boarding and Cotswold Stone exterior facings.
The design concept was based upon the idea of two barn structures interconnected by a small linked walkway. The larger barn is mainly 'broken-plan' in layout - with the kitchen and dining spaces open to the beautiful living area and generous hallway, but with a plant room, bathroom, utility and larder tucked away discreetly. All the rooms enjoy multiple views over the lakes with many having vaulted ceilings and feature walls and ceilings in local stone and weathered timber.  The second smaller barn works as an attached guest wing with home office, so friends and family can have their own space when they come to stay.
As the home sits in the heart of the nature reserve it was very important to us all to utilise a palette of materials that are equally sustainable, natural, beautiful and long lasting. The Cotswold stone was quarried less than a mile away with clay roof tiles from Kent and locally sourced FSC certified timber together with reclaimed materials and natural finishes. 
The barn is passive solar orientated, heated by a ground source heat pump within the lake, with PV panels located on a neighbouring island on the reserve. 
To view the Lake House video, visit our YouTube channel here. 
Features
sling braces, natural exposed textures, modern fenestration
Scopes of work
Border Oak Scope of works:
Oak Frame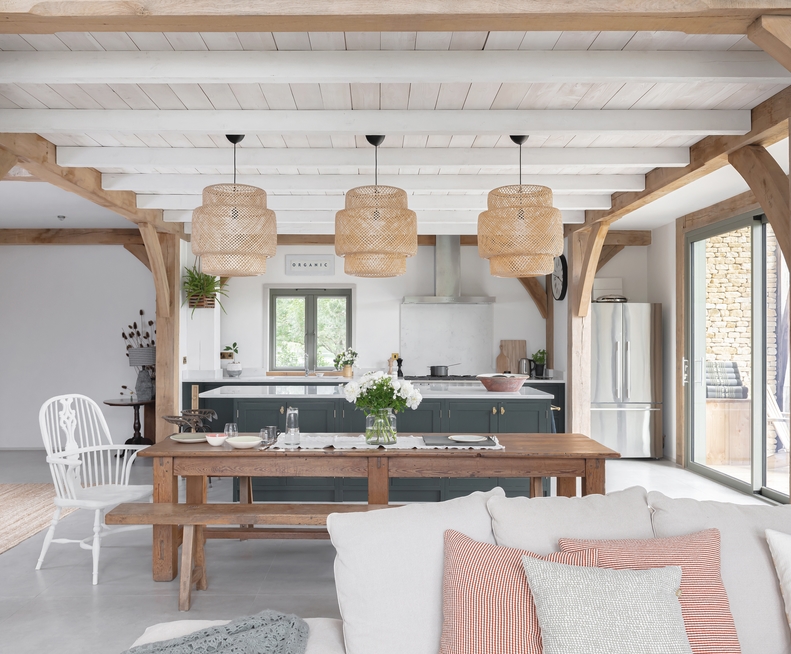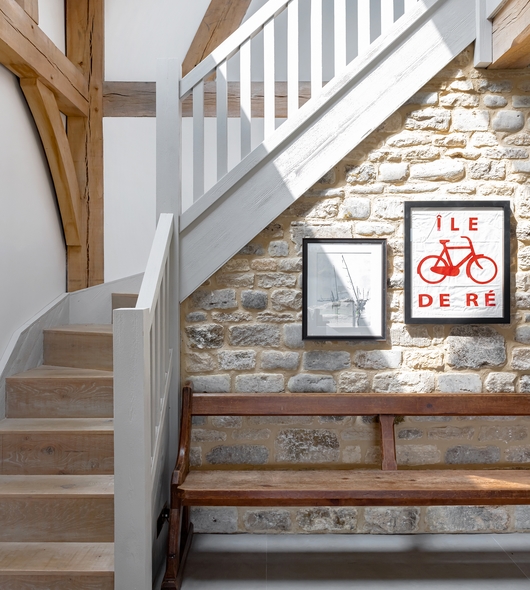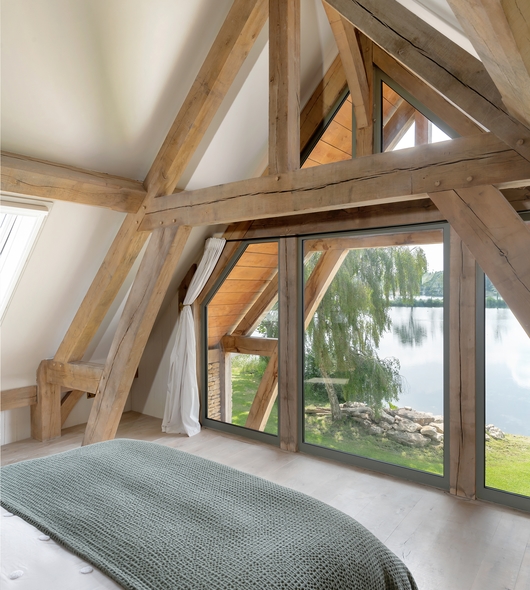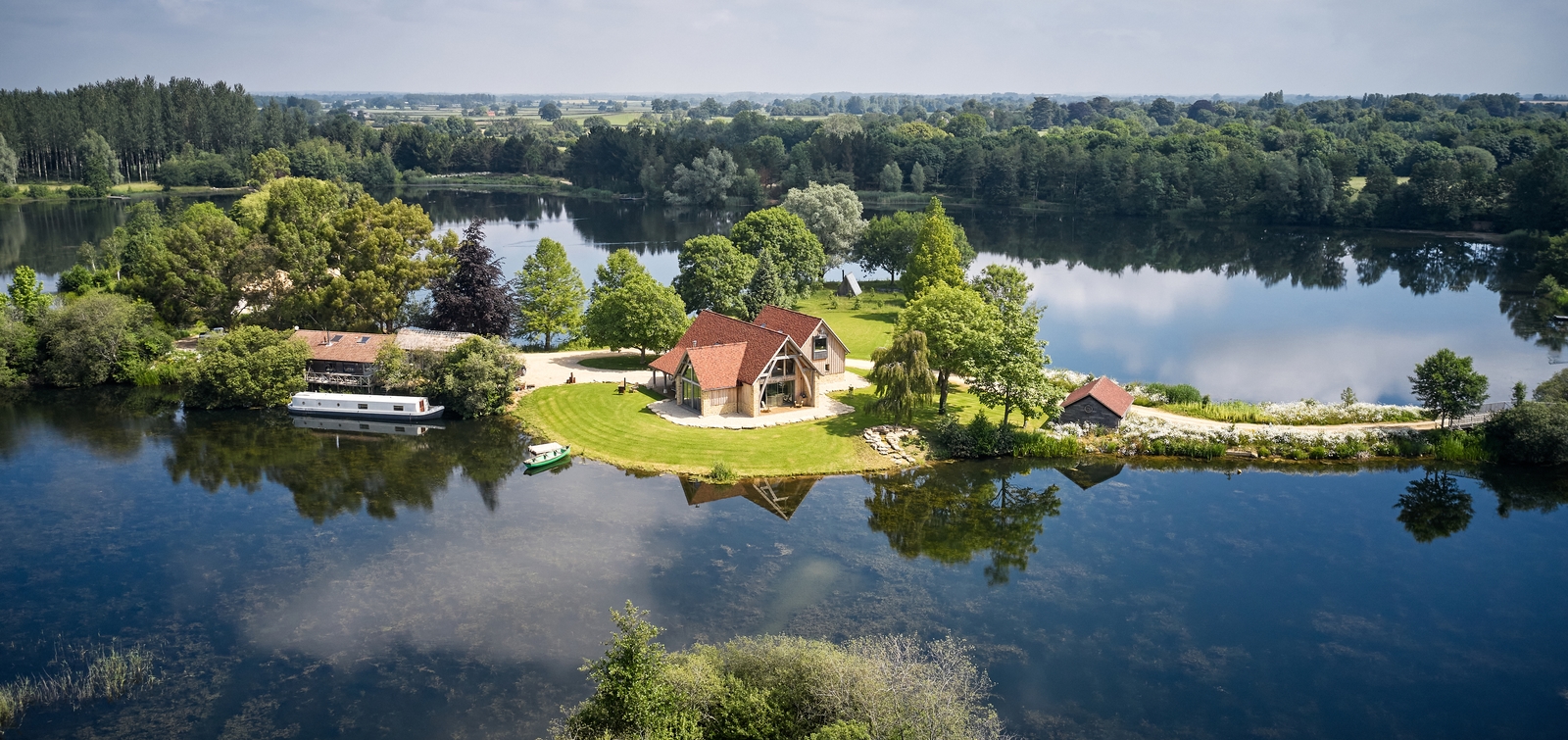 View more images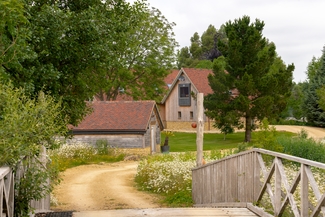 Customer Comment
'We love how the woodwork is still made by hand at Border Oak, so you get craftsmanship and rustic character throughout.
As our home sits in the heart of the nature reserve, in the middle of the lakes, it was really important that we chose materials from UK businesses that share our environmental ethos.'