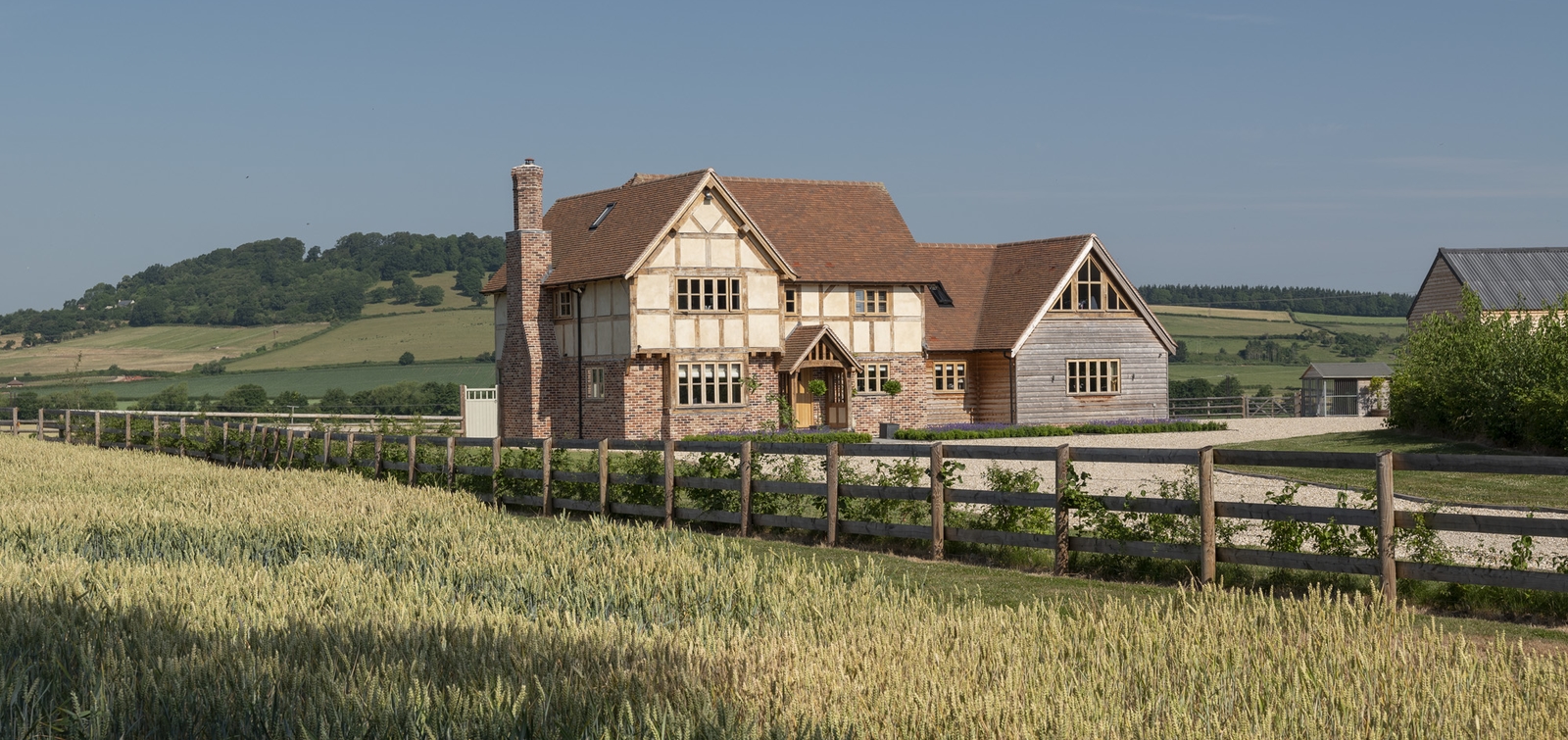 Meet the team - Tim Watkins
Commercial Director
I've worked at Border Oak since the Autumn of 2015  - but have more than 16 years experience in the timber construction industry overall.
In my early days at Border Oak I was fortunate to work closely with John Greene, founder and Chairman. This was the second time in my career that I had worked closely with an MD with a terrible sense of humour - much to my benefit, or detriment, depending on how you look at it!
In terms of how I ended up working at Border Oak; although I'm originally from Worcester I now live in Hereford with my wife. Border Oak's influence on the vernacular in the border counties was an ongoing source of joy to us, and therefore put the company in our highest regard. Although previously I have worked on schools, care homes, blocks of flats, commercial units, large residential estates - you name it - the opportunity to focus on a side of construction with personal and architectural importance seemed like a rewarding career move. 
Here I am, 6 six years in.
I've recently been promoted to Commercial Director, which is both a daunting but welcome prospect. The whole industry continues to change at considerable pace and provide challenges and opportunities that would have been simply unbelievable a couple of years ago. Along with my enthusiastic, dedicated, and passionate colleagues, I'm really looking forward to driving Border Oak into the Carbon Zero future whilst honouring Border Oak's unrivalled legacy and unique ability to build the most beautiful homes.
On a personal level, I generally unwind listening to rock music, gardening, and watching Giallo movies from the 70s. I have an undergraduate degree in Politics, Philosophy, and Economics and a Masters degree in Quantity Surveying – very boring, I know. One day I hope to put everything to good use and undertake a PhD researching a rather obscure facet of the West Midlands' cultural heritage.  I fear this may also be considered boring, so I will tell you more another day!