Chedham's Yard is an Award Winning heritage project that has recently been restored. Border Oak designed and built the Vistor Centre, which is now open to the public. 

www.chedhamsyard.org.uk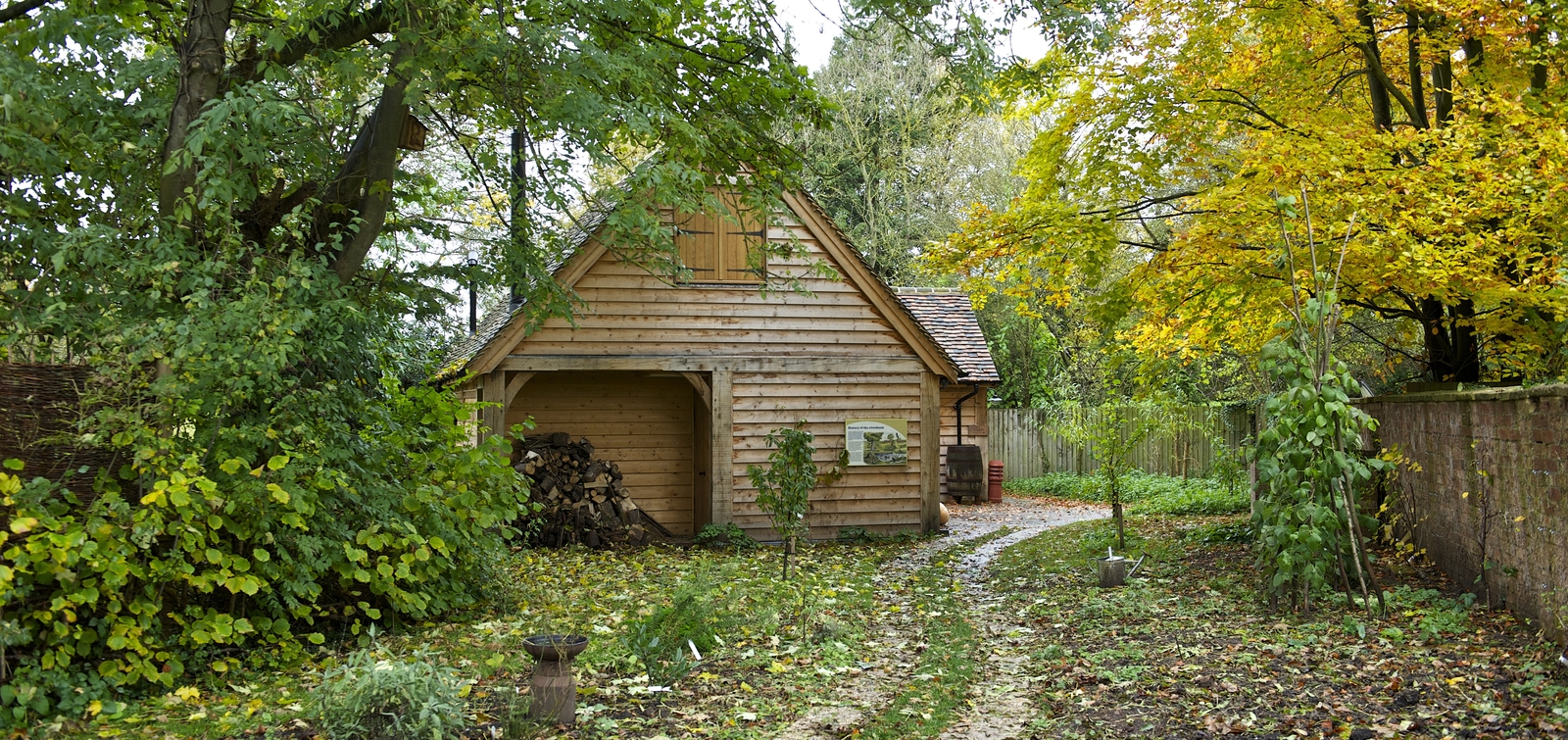 Hidden away in the Warwickshire countryside is this wonderfully atmospheric Blacksmith and Wheelwright workshop dating from the early 19th century.
Chedham's Yard was run by 5 generations of the Chedham family (the last, Bill, retired in 1993), and was crammed to the rafters with traditional and rare tools, equipment and items  - all crafted by hand on site, along with the materials of a bygone era.

In 2006, the yard beat churches, chapels and other high profile restoration projects on the BBC TV programme 'Restoration Village' to win a £2 million funding grant awarded by the Heritage Lottery Fund. This cash injection helped restore the yard and workshop to their original working state and provide an education and visitor centre.
Border Oak were delighted and honoured to be chosen to design and build the oak framed visitor building - using techniques, skills and materials that would have been familiar to the Chedham's and their customers. It is especially pleasing to deliver a bespoke building that will weather into the woodland setting and get better with age, contributing to the tangible feeling of history, craftsmanship and making.

You can learn more about this fascinating project on their website - www.chedhamsyard.org.uk