Mark Benbow
Project Manager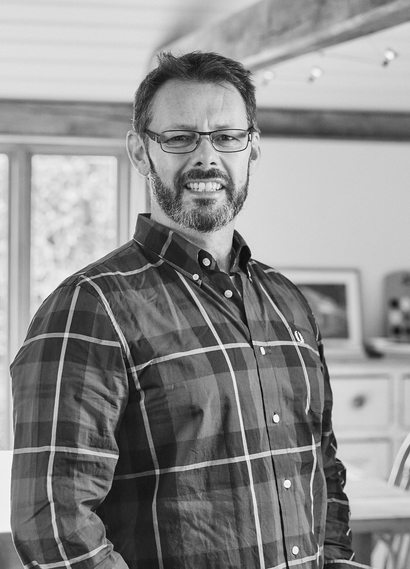 When did you start working at Border Oak? I started off as a Border Oak client and was then offered a job as Project Manager back in 2002.
Your interests: Spending time with my family, cycling, long walks, motor sports, swimming, eating very good food and unfortunately just watching rugby rather than playing nowadays!
What do you like best about your job? The variety!  In all the years I have worked for Border Oak no two projects are the same so every week is an interesting one.
Your favourite Border Oak house? There are too many to mention and inevitably your latest project almost always becomes your favourite as you are so involved in it. That said, I am really liking some of the latest designs incorporating very contemporary elements with traditional design and features.
Anything else you think might be of interest? Many moons ago, my only claim to fame was that after completing my brick laying apprenticeship I went on to win the Welsh and English Bricklaying championships.