Built on the innovative and experimental self build site at Graven Hill in Oxfordshire, this contemporary family home was designed and constructed using the Graven Hill 'plot passport' and 'golden brick' approach. This project shows how flexible our design service is - meeting specific site criteria as well as the clients' wishes to be sustainable; designed for working from home and family life whilst combining architectural interest and character.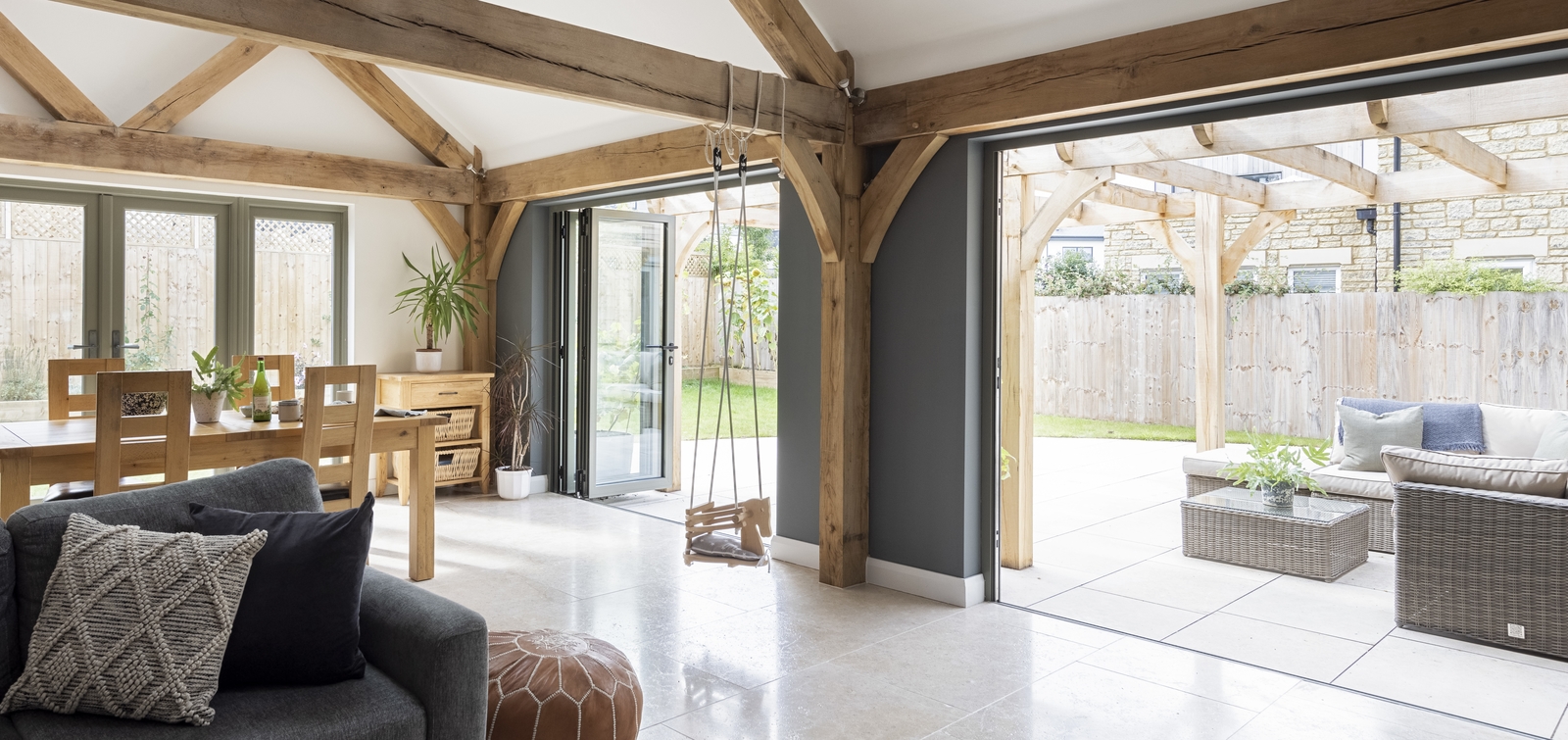 The house is designed to sequester significant amounts of carbon within all the timber and oak, whilst also focussing upon other natural materials such as clay, timber and copper. The frame is encapsulated so has a high performance thermal envelope, eliminating thermal bridging and creating a virtually airtight structure, with no compromise on aesthetics or layout.
Visually distinctive in the street scene, this barn inspired home contributes to the modern vernacular by respecting traditional proportions and scale, whilst ensuring the detailing and finishes are quietly contemporary.
Internally, the layout has been conceived with family living uppermost – a large and practical central hallway with home office and cosy snug to one side and a huge kitchen, dining and family room on the other. The family room opens up onto a sun trap patio and garden.
Upstairs has been cleverly designed without an oak frame to provide a cost effective option and space efficient solution; maximising every square foot and creating a modern, sleek and flexible floor plan.
Features
Painted weatherboard, vaulted ceilings, ground floor frame only
Scopes of work
Border Oak Scope of works:
Design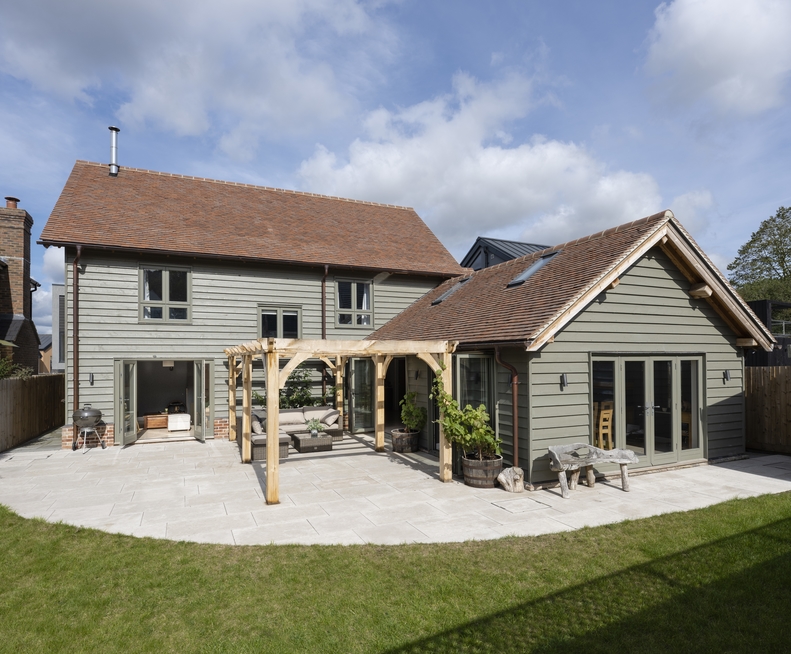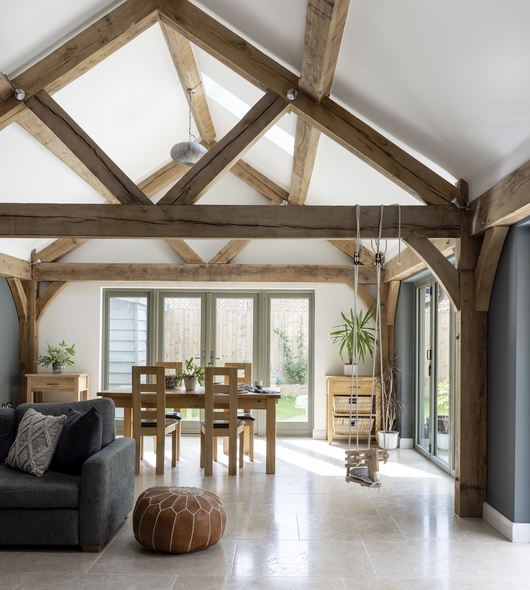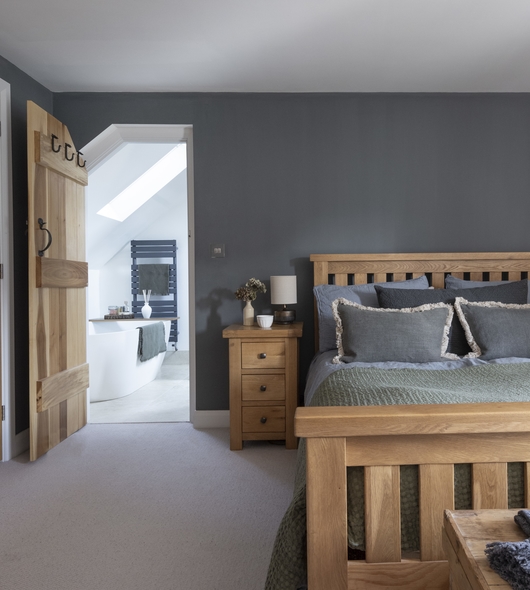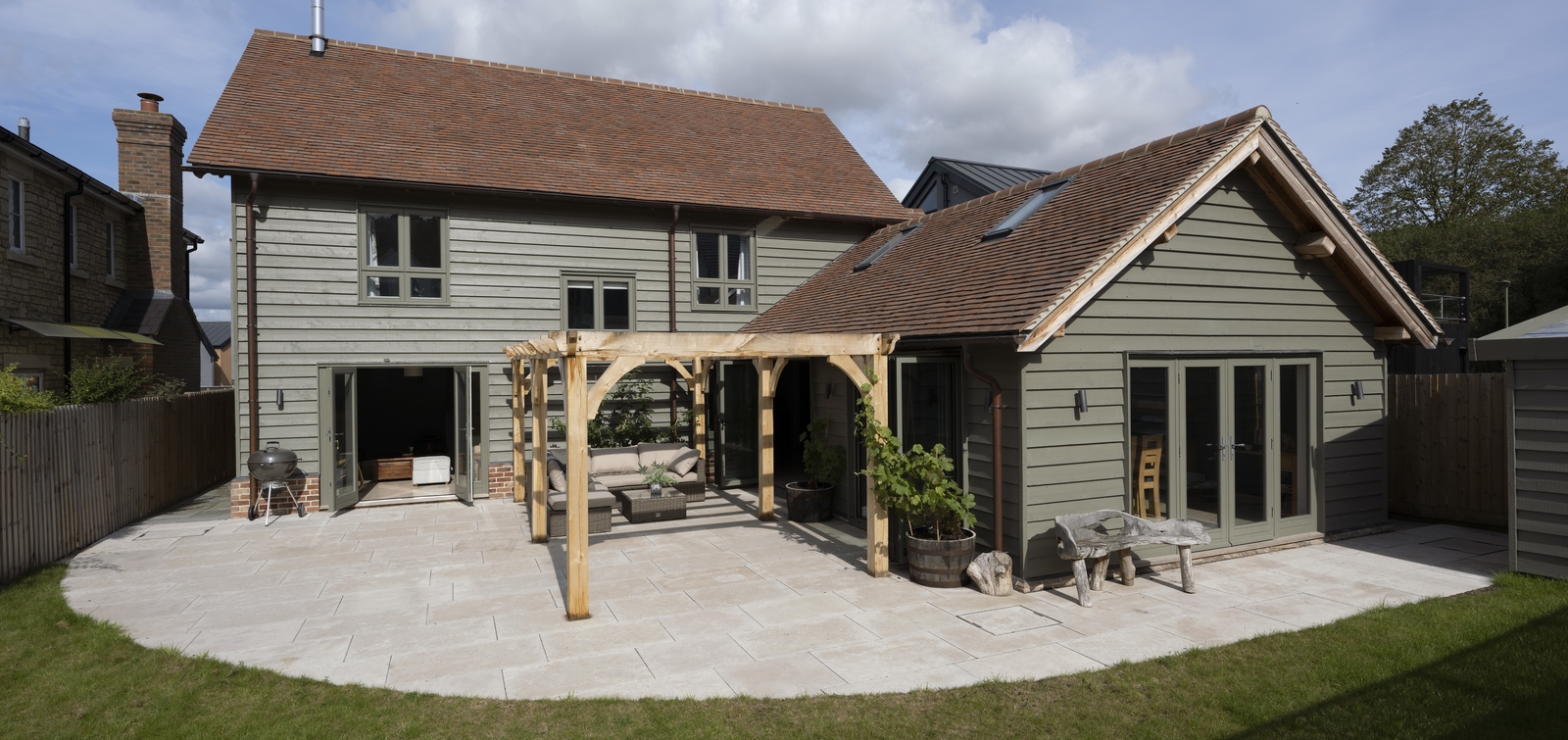 View more images